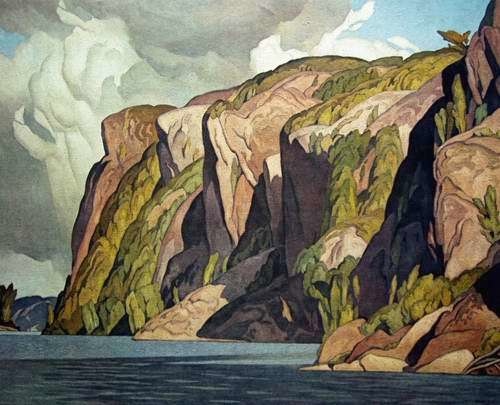 Published as Single Releases - Most are limited editions of 300
The limited editions are hand initialled by AJ Casson himself
Priced unframed $500.00
In store we show them framed at $729.00
image size: 23" x 19" glass size: 30" x 27"
Framing includes:
Wood frame
Conservation glass
Acid free 6 ply mat
Conservation backing



Hand initialled by A.J. CASSON, Limited Edition Prints
Most are limited edition of three hundred
Image size: 22" x 18" Framed Size: 34" x 31"
A few years ago we had the opportunity to buy most of our collection from his daughter Margaret, who was 90 years old at the time.
Limited editions were done because the printing machines to produce most of these editions needed as many as 23 hand mixed colours.
We begin the appreciation of these pieces by owning art produced with the best of what was available at the time.
This style of art is well known and appreciated under the banner "Group of Seven".
Alfred Joseph Casson joined the Group of Seven in 1926 at the invitation of Franklin Carmichael.
please contact us to confirm availability