Do you perform all work on-site or ship it out?
All custom framing is done on-site. When your framing order is placed, we order the frame moulding, mat boards and any other materials required from our suppliers. We then cut them to size and assemble them all at our store. Laminations and printing are all done off-site. Laminating is a mass-production process that generates a lot of dust, so we leave it to the professionals in Montreal. It takes a lot to stay on top of the latest techniques and printers, so we also outsource our printing.
Click to edit text. What do visitors to your website need to know about you and your business?
How long will it take to receive my frame?
Generally, it takes two weeks to complete a custom framing order. This is because it takes at least one week for ordered materials to come in and another week to transform the materials into your unique frame
Do you do rush framing?
Yes, we do! The quicker you need it, the more you are limited in your choice of frames and mats, but we do keep an inventory of materials on hand for just such an emergency. Let us know when you need your frames and we will do our best to accommodate you.
Will you help me to choose a frame?
Of course! Every treasure that comes through our doors starts on our tables with a designer helping you to choose the very best frame for your art and your budget. Gaston and Kelly have been helping clients select framing for 12 to 30 years each. We have a lot of experience and frequently we will put our heads together to make sure that every frame that we make is beautiful.
Often customers are overwhelmed by the amount of frame samples we have, but we are proud and inspired by our collection of over 10,000 mouldings. Don't feel overwhelmed, we will narrow it all down and help you to find your perfect frame.
Can you frame…?
We can frame almost anything. We love to frame unusual things because it gives us a creative challenge. We have framed guitars, kimonos, eye glasses, dolls, books, sculptures and more. We always frame with the preservation of your treasures in mind, which means that most items are hand-sewn in the frame to prevent damage from glues. Every piece is unique though and we do our best to frame for time.
Why is my art rippling?
Sometimes, due to humidity (especially in Ontario) your art will tend to get wavy in the spring and fall. If your artwork is an original, or a limited edition print, we do not drymount it. Drymounting is a process that uses heat to dry-glue your picture to your backing - frequently an acid free matboard. It destroys any value in the art and it is permanent. We use it for thin posters and some photos which are replaceable.
Original and limited edition artworks are hinged with acid free tape along the top of the artwork to the matboard. The art hangs in the framing which is the correct and conservation way to frame. Unfortunately this sometimes results in wavy or rippled artwork.
There are things that you can do to reduce the rippling, though. Make sure you are not hanging your frame on an outside wall (indoor walls where the other side of the wall is the outside of your house). The temperatures, and therefore the humidity levels change the most on outside walls. Use your air conditioner or a dehumidifier to reduce the humidity in your house or room. If these suggestions don't help, you can always bring your framing into us and we can tell by seeing it if we can do anything to smooth it out.
What does acid free mean?
Have you ever left your newspapers for a while and seen them turn yellow? This is because newspaper has high acidity and it is slowly burning itself. In framing, if your mat is not an acid-free mat it will yellow and fade over time damaging whatever it is touching - your picture. That damage is permanent.
You can tell your mat has acid in it if you can see that the edge or bevel of the mat is yellow or brown. Sometimes though, mats have painted bevels, or fillets or something else covering the edge of the mat. If you suspect your mat is not acid free, bring it in and ask us. We will also give you a quote to change your mats to acid free. We have used only acid free mats for at least the last 15 years. So if we have been your framer for that long, you can be sure that your mats are acid free.
How should I clean my glass?
There are a few different types of glass out there and how you clean your glass is a little different for some kinds. The basic premise is the same, but what you use to wash it will change.
Always spray your soft clean cloth or paper towel and not your glass. Spraying cleaner directly on glass may leave fleck marks which are surprisingly hard to clean off. Once your cloth is damp you can wipe the glass clean, but don't use it to wipe your frame. Some frames have powder finishes that can rub off on damp cloths ruining the look of your frame. You can use whatever dry duster you like, such as a feather duster for the frame itself.
Now, which cleaner should you use? If you have museum glass, or any glass that has a non-glare coating on the front of the glass similar to eyeglasses, you should use eyeglass cleaner. For every other kind of glass the best cleaner is simply vinegar diluted with water. We find that glass cleaners you can buy at the grocery store leave streaks.

Would you pick-up or deliver my artwork or frame?
We offer pick-up and delivery service that is $10 each way within the Ottawa area. Just call us to schedule.
613-224-0515
Do you offer discounts for volume?
Absolutely. Check out our pricing here.
When you order custom framing, your discount is based on how many frames you are ordering. One frame is 20% off, two to four frames is 25% off, five to nine is 30% off and ten or more is 40% off. It doesn't matter if every frame is different.
We also offer a 5% further discount if you prepay (pay when you place your order). This includes paying by Visa, Mastercard, American Expess, Cheque, Cash and Debit.
Will you package my frame or art for shipping or travel?
We offer a pack for travel service where we safely package your artwork and/or frames to be shipped or to travel with you by car or by plane. Prices depend on size and fragility of your picture. Call for an estimate.
Can I bring in my own mats and/or frames and have you assemble them?
Of course! We are happy to cut mats to size or professionally fit your art into your frame. Sometimes when we see your materials we can spot a problem and will discuss it with you helping you to use what materials we can and saving you money.
We do not refinish or paint frames and we do not cut mirrors down. More often than not a mirror will break the wrong way when being cut down and we don't want all the bad luck.
Can you clean my painting?
While we don't clean art here, we know the professionals that do. We gladly refer your treasures to the right restorer. We have paper, oil and acrylic originals, and medal restorers who we have worked with for years. They are the pros and we only recommend the best.
Often, people are surprised at how affordable it is to have art cleaned or restored. Just call us!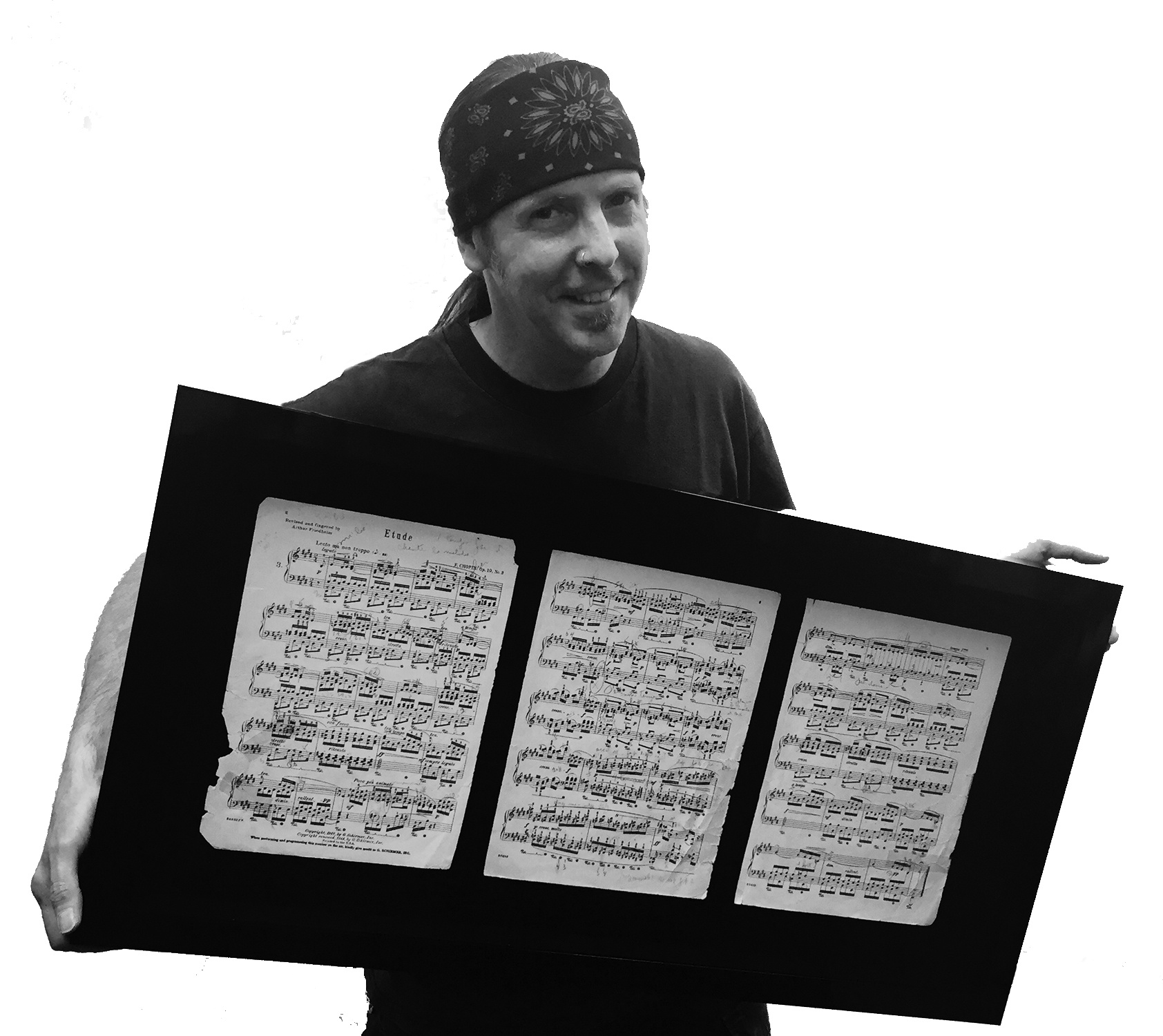 If you have any further questions,
please call us 613-224-0515or email us at
framing@malenframing.com
We would be happy to discuss
your questions or concerns.